On Time and Complete Delivery
The Hayward delivery program provides service that is second to none. We promise on-time and complete delivery, as well as accurate load content, correct packaging of material and job site placement, and accurate invoicing.  Our superior delivery service includes:
Professional and experienced drivers who are dedicated to providing you with exceptional customer service
A fleet of modern trucks and forklifts to suit every delivery need including delivery on narrow, urban streets
In-store load scheduling expertise
Next-Day Delivery on Stock Orders*
Contact your local store for more information on the cost of delivery**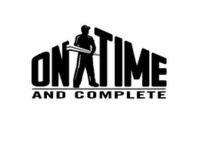 Fast Pickup at Each Location
Hayward makes every effort to minimize the wait time in its lumberyards. The lumberyards are designed to make it easy and efficient to assemble and load material, and check out quickly. Get in, get out fast!
Disclaimer:
*Stock orders for next-day delivery must be placed with a Hayward representative the business day prior to the delivery. Special orders are eligible for delivery the day after they are received from the manufacturer.
**Delivery charges vary by load size and distance traveled. In addition, a small surcharge may be applied to cover fuel costs.
Need Help or a Quote
Ask An Expert
Online Buying Guide/Product Catalog

Sign Up for Our Newsletter
"*" indicates required fields