No Business Can Succeed Without Its Customers
Hayward recognizes that its customers, those with whom the company does business, are the reason for its long history of success, since 1919. We strive daily to be the most dependable supplier of products, services and solutions. We believe that by being the most dependable supplier, customers can focus less on problems and more on what they love to do…build. Our logo, Hayward – So You Can Build is the statement of this commitment. OTAP (On Time As Promised) is how we measure ourselves. Continuing to earn our customers' business is how we know if it is on the right path…So You Can Build.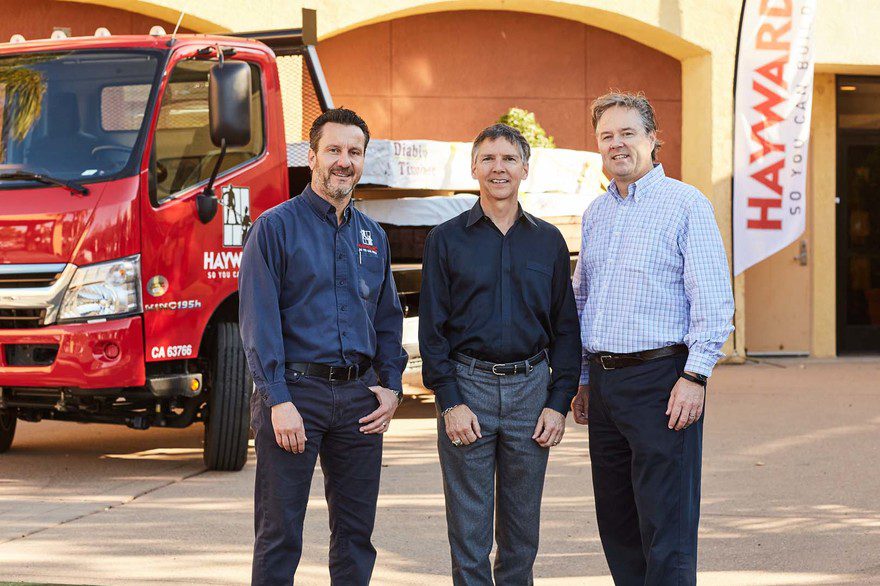 Hayward has been focused on growth since I took over as CEO. We have grown from a company selling mostly lumber to a company selling lumber, doors, windows, cabinets, trusses, engineered wood, foundation, and green building materials. We intend to be your one-stop shop for these product categories… So You Can Build.
Hayward has also been committed to bringing our customers the latest ideas in building and building science, from the innovative pre-cut Fast Floor system which saves builders time and money, to Hayward Healthy Home, which focuses on the principles and products necessary to build a home with its occupants health needs in mind, Hayward wants to make sure that its customers survive and thrive by understanding how to minimize their liability by changing the way they build and how they conduct their business.
I would like to say, "thank you" to each customer and potential customer who has visited the Hayward Web site. I hope you found the answers to your questions, if not, please contact us at 831-643-1900.
Mission
Hayward is to be the most dependable supplier of products, services and solutions to the construction market, as it has been since 1919.
Vision
We believe people are the way by which we will become our customer's most dependable supplier. We want people who can make a mark! We only employ people we can count on and who our customers can depend on.
We believe our customers want relationships with great people who deliver dependable solutions to their evolving needs.
We believe the right people, given the right resources, and freedom will achieve greatness.
Values
Achieve excellence in everything we do and do it right the first time.
Thrive on teamwork, trust, professionalism and responsibility.
Embrace old-fashioned values: a square deal and a handshake.
Balance sustainability, people, the planet and profits in engineering our success.
Hayward Environmental Conservation Policy
Conservation Statement
We recognize the opportunity, accept the responsibility, and will lead the journey to environmental stewardship. Leading is exactly what we have been doing.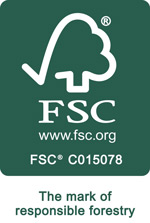 In 1999, we were the first lumber company in the country to offer FSC-C015078 certified wood products to builders. Next, we sought out less toxic building materials for our customers followed by offering high performance ventilation systems to ensure all homes are filled with healthy, fresh air. Today we are the leader in enabling builders to build healthier homes using the Hayward Healthy Home Principles.
Finally, to help people across America to understand the health impacts of their home we launched HaywardScore.com. We have now enabled over 23,000 people to improve the health of their homes.
Helping our Communities
Since 1919, Hayward Lumber has been building and supporting communities on the Central Coast. We are very proud to support many local nonprofit organizations dedicated to helping the communities we serve. Part of our corporate mission is to give back within the communities where we live and work. Our focus has been on supporting nonprofit organizations that support youth services, education, careers in construction, health, housing, and environmental stewardship through financial donations and in-kind building material donations.
August 18, 2020-A wildfire sparked by lightening in Monterey County, CA has scorched over 4070 acres since Sunday evening. Many residents have been evacuated and homes threatened. Our hearts go out to all those affected by the River Fire. We delivered a pallet of water to the men and women on the front lines who are fighting to keep homes and residents safe. Thank you to our team in Pacific G
Need Help or a Quote
Ask An Expert
Online Buying Guide/Product Catalog

Sign Up for Our Newsletter
"*" indicates required fields